・There is a nursery inside the hospital. Employees with children can work with peace of mind.
・All employees are eligible including nurses and caregivers.
・Children age 0-2 can be kept at the nursery.
・The nursery is only available in the daytime, so only nurses who do not work the night shift, etc., can use it.
・The nursery fee depends on the number of times it is used, with the upper limit of the month is 15,000 yen.
・We offer a company-owned house system utilizing UR rental housing (Takamoridai apartments).
・The apartments are intended for all employees who live far away from the hospital (whether single or married).
・We supply 20,000 yen of aid for rent. Employees pay for the rest of the rent as well as common area fees, etc. themselves.
・There is no security deposit, key money, guarantee or any other initial fee required.
・It is about 5 minutes on foot from Takamoridai Hospital (Takamoridai, Kasugai City) and there is a post office, bank, convenience store, elementary school, etc. within the complex.
・There is a wide range of room options from 1LDKs for individual residents to 5LDKs for families.
・Many of the rooms have recently been renovated and are clean and fully featured.
・It is about 10 minutes by Meitetsu bus from JR Chuo line "Kozoji" station.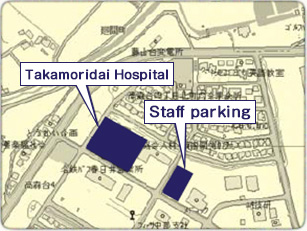 There are full employee parking spaces so you can come to work in your own car.
It is about 1 minute on foot from Takamoridai Hospital.
It can be used free of charge 24 hours a day.
When employees receiving outpatient treatment at this hospital, medical costs, medicine costs and all other medical expenses are completely covered by the company (free for employees).
Benefit Station
At Medical Corporation Kouseikai, all employees (can be used starting 3 months after hiring) working at Takamoridai Hospital can use the "Benefit Station" welfare program service so that they and their families can lead rich lives.
"Benefit Station" provides a broad range of services including travel, leisure, gourmet, shopping, sports, education, childcare, health, and nursing.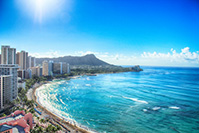 Travel station
Filled with discount travel information only available to members including domestic and overseas hotels and package tours.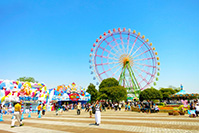 Leisure and entertainment station
Provides movies, amusement, and theme park tickets at special member prices.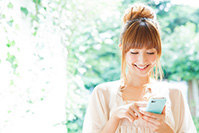 Lifestyle station
Discount services that can be used in a variety of daily life settings from housekeeping to moving services.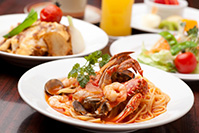 Gourmet station
Discount offers at a variety of restaurants around the country including Japanese, Western, and Chinese cuisine.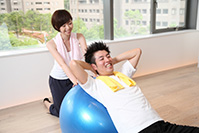 Sports station
Special member prices at affiliate fitness clubs and various schools, etc.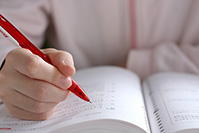 Learning station
Support for skill and career building in language studies, qualifications, IT skills, etc.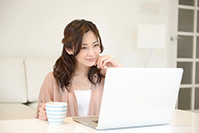 Shopping station
Carefully selected popular products at special member prices which are the lowest anywhere.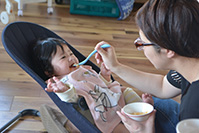 Childcare station
Total support for childcare from maternity and birth to education.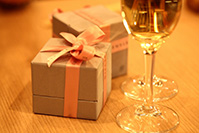 Celebration station
Congratulatory presents for family life events such as birthdays, marriages, births, and starting school.


There is much more on the list than shown above.
Please see the Benefit Station website for more details.